ABOUT DISTRIBUTED SECURITY
DISTRIBUTED SECURITY, INC. (DSI) is a private security company.
We prepare business, church, school, and, community to actively defend life and property.
We train individuals and teams to SWAT level competencies. Our curriculum includes combative firearms, individual and team tactics, and tactical medicine and communications skills.
We advise enterprises and organizations on the development and deployment of proprietary security teams via our command school and distributed security networks.
We operate our own quick reaction teams that can provide immediate response to covered clients in the event of imminent threat.
We are pioneering the development of defended enterprises and defended communities through the deployment of active defense.
DSI service offerings are grounded in our training methodology consisting of proprietary intellectual property packaged in HTML, mobile, LMS, script, video, manual, webinar and seminar formats utilized by our students, clients, trainers, advisors, and operators.
Management Team
DSI was founded by Ron Danielowski a former active duty Marine and security consultant operating in the Middle East and Mike Smock a competitive strategist and expert on maneuver theory. The founders met back in early 2001 over a common appreciation for the theories of John Boyd.
Mike Smock
Mike Smock is Co-founder and CEO of Distributed Security. Over a 40-year career, he has managed or advised enterprises operating in at-risk environments worldwide. Prior to co-founding the enterprise, he was managing director for a San Francisco based strategy consultancy, and Chairman and CEO of an international contracting firm. In his early career, he spent 15 years in senior management positions with national and international enterprises. He attended Michigan State University. LinkedIn | Email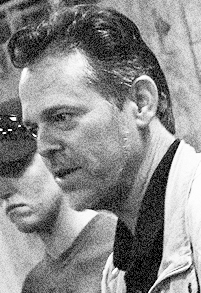 Ron Danielowski
Ron Danielowski is Co-founder, Executive Vice President – Chief Instructor. Prior to co-founding the enterprise he spent 25 years as a multi-agency accredited instructor, organizing, developing, implementing, and overseeing training solutions for numerous federal agencies including the Department of Energy, Federal Air Marshals, and the Department of State. He has worked extensively in both Afghanistan and Iraq in support of America's military and federal agencies. Ron started his instructing career in the Marine Corps, both as a coach and a Primary Marksmanship Instructor. Ron is a Distinguished Marksman, member of the "President's Hundred," and winner of the Marine Infantry Team Trophy Match. LinkedIn | Email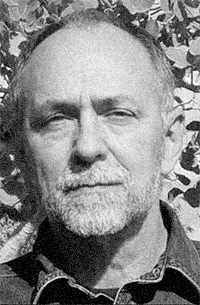 Bill Tallen
Bill Tallen is Executive Vice President – Training. Prior to joining the enterprise, he was with the Department of Energy, where he served as a Federal Agent, team leader, unit commander, training instructor, and manager in the agency which provides secure transportation of nuclear weapons and nuclear materials within CONUS. He helped to found DOE's Special Response Force program and has designed and conducted a variety of wargaming efforts in support of vulnerability assessments, security system design, and leadership training, and has taught a variety of crisis decision making models. Bill holds the degree of Master of Arts in National Security and Strategic Studies from the U.S. Naval War College. LinkedIn | Email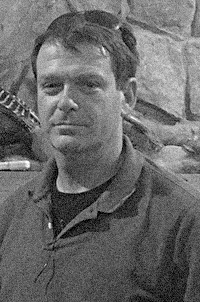 Randy Bartlett
Randy Bartlett is Vice President – Strategic Engagements and leads the development and implementation of corporate partnerships and joint ventures. He has over 30 years of military and paramilitary experience as a commissioned Infantry officer, non-commissioned officer, and contractor. Through various companies, he provided leadership and management for site and convoy security, medical evacuation, personnel recovery, expatriate evacuation, vulnerability analysis, and gap assessment, and business continuity in several countries. As part of the withdrawal of conventional forces from Iraq, he was part of a four-man team that located, accounted for, and developed protective plans for Americans and foreign nationals in Iraq. He also developed a security program for an infrastructure renewal and development project valued at $1B USD in Libya. LinkedIn | Email
Chuck Gbur
Chuck Gbur, MD is Vice President – Tactical Medicine and leads the development and instruction of all tactical medicine content. He is a retired Battalion Surgeon and currently an interventional cardiologist in Toledo, Ohio. He served as a medical officer in the United States Navy. During most of his 25 year military career he served with the Fleet Marine Force. He held numerous positions including Battalion Surgeon, Marine Rear Area Operation Group Surgeon, Regimental Surgeon, and Advisor to The Medical Officer of the Marine Corps at HQMC. He was a graduate of the Naval War College and Joint Forces Staff College as well as numerous other classes and course. He published several papers and developed training doctrine and policies for medical care in military operations in urban terrain. Chuck was active in tactical medicine training of Marines and Corpsman who were deploying in support of numerous combat missions over the last twenty years. LinkedIn | Email
"During my career of over 30 years in law enforcement, I have not received training that matches what I received through you.  Being a firearms instructor for law enforcement myself, this training totally enhanced my skills and gave me more confidence for situations that I could encounter.  DSI does not just offer the training, they pour their heart and soul into it.  Even after the training was completed, the on-line training continued along with the personal follow up visits.  I felt, and still feel, like I'm part of a family.
Sheriff's Deputy
"I wish to thank you personally for your training and support with (Omitted) Evangelical Church… We found the guidance, direction, and educational curriculum provided by DSI's team of professional instructors to be truly invaluable. Your approach through proper education followed by hands on, real life situational training was the optimal learning method for our teams to function effectively in a variety of scenarios."
Church Leader
"Even though I am a life-long hunter familiar with handling various firearms, initially I was
uncertain about enrolling in a program. However, as a result of working with the highly competent staff at DSI, I gained the necessary skills to comfortably, effectively and safely conceal-carry on school property and do so among all ages of students, staff and community members. The significance of that responsibility cannot be understated, nor can the quality of training we received from DSI be overstated."
School Administrator
"Thank you for your training with my firm…Through DSI's illustration and delivery of active threat minimization and proactive life-saving techniques our teams are better equipped and prepared to protect not only our facilities but more importantly, the lives that interact with them regularly. I am very excited to work with you on additional training… It has been an absolute pleasure building a professional and supportive relationship with you."
Business Owner
"I wish to thank DSI for the training and support.  As someone who was a novice, and first-time handgun owner, I was nervous going in without any experience to fall back on.  The patience and thoughtfulness as to how the course was delivered, as well as their individual training program, instilled a confidence in me to reach a goal I had been resisting for a very long time.
Not long after training I was involved in an attempted carjacking.  Immediately the training kicked in. I was able to maintain control of the situation (and myself) and the altercation ended without me even having to draw my weapon, which I was carrying at the time.  This is not just a training course at a range where you learn how to hit a paper target.  This is a training course which prepares a person to make good decisions, understand situational awareness and tactics, lifesaving measures, and act appropriately to survive one of life's most terrifying events."
Insurance Broker
BRIEFINGS
DSI is at the forefront of creating security solutions for enterprise and community moving from defenseless to defended.
Email us to set up a one hour briefing with our team and yours.